October cumulative update KB5031364 for Windows Server 2022 adds new Azure Arc Setup feature. In addition, Azure Arc has not only been added as an optional component, but it is now also enabled by default, a separate icon appeared in the tray and Start Menu, and annoying notifications appeared on the desktop about the need to configure Azure Arc.
Azure Arc is a hybrid solution that allows you to use Azure to manage resources located outside the Microsoft cloud. (on-premises servers or servers hosted by other cloud providers).
You can see what the AzureArc tray icon and notification look like in the first screenshot. The second is a new icon that appeared in the Start menu after KB5031364 was installed.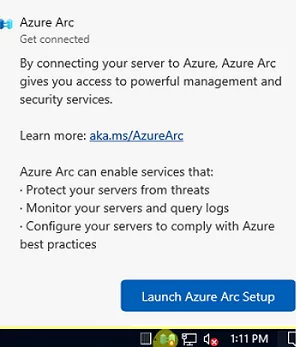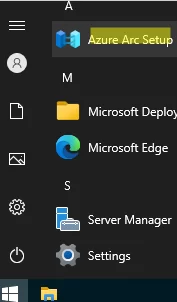 If you don't need Azure cloud integration, we recommend disabling the Azure Arc Setup feature in Windows Server 2022 (or at least disable notifications about configuration needs).
Note that a new Azure Arc Management item in the Server Manager console shows whether integration with Azure has been configured.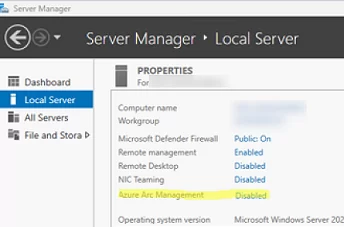 The Azure Arc system tray icon is run via the AzureArcSetup startup option in the HKLM\SOFTWARE\Microsoft\Windows\CurrentVersion\Run registry key (this reg key contains a list of apps that Windows should run on boot). As you can see, this registry parameter is used to run the %windir%\AzureArcSetup\Systray\AzureArcSysTray.exe executable.

You can disable the AzureArc tray icon from running automatically by deleting the AzureArcSetup registry entry. You can use the Group Policy Preferences to remove this registry key on all of the Windows Server 2008 R2 hosts in the domain.
You can completely disable the Azure Arc Setup feature by using the Server Manager snap-in or PowerShell command:
Disable-WindowsOptionalFeature -Online -FeatureName AzureArcSetup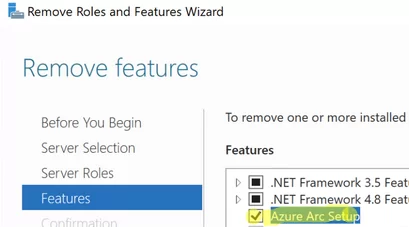 You must restart the server after uninstalling the Azure Arc feature.