This article describes the licensing peculiarities, differences in editions and client licenses (CAL) in the latest version of Microsoft corporate e-mail system — Exchange Server 2016.
Exchange Server 2016 Editions
Each Exchange instance installed on a physical or virtual server requires a separate license. Like previous Exchange versions, Exchange Server 2016 is available in two editions: Standard and Enterprise working only on the x64 platform. The same Exchange distribution is used, but the edition is determined by the entered product key. The functionality of both editions is identical except for the number of supported mailbox databases.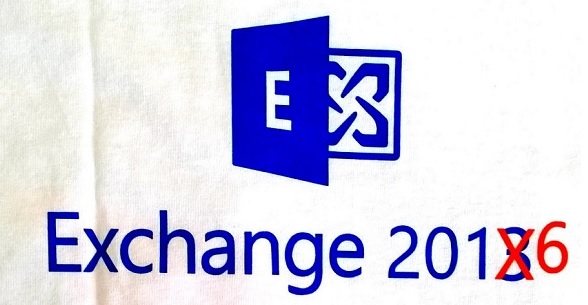 Exchange Server 2016 Standard supports up to 5 mounted mailbox databases. When using DAG (Database Availability Group) both active and passive mailbox databases maintained by a server are counted. The recovery database does not take part in the calculation.
Exchange Server 2016 Enterprise supports up to 100 mailbox databases including both active and passive copies.
As a rule, large and middle companies always use Enterprise edition for servers having Mailbox role (now it is united with Client Access), and Standard edition for Edge servers.
You can find out the version and edition in your Exchange organization using the following PowerShell cmdlet:
Get-ExchangeServer | fl name,edition,admindisplayversion
Both Exchange Server 2016 editions can work in trial mode. Besides, you can upgrade you Exchange edition from Standard to Enterprise (downgrade is not possible). During the edition upgrade, you need to restart Microsoft Exchange Information Store on your Mailbox server.
Exchange Client Access Licenses (CAL)
Each Exchange client that can use a mail server must have a Client Access License (CAL). As earlier, this license doesn't need to be activated on a client computer or a server, i.e. this is just a paper (legal) license necessary for a client to legally use the Exchange functionality. Any user or device that uses the server need a separate license. As earlier, you can purchase "per user" or "per device" licenses. When choosing the license type, consider the specifics of your business.
CAL also have two types: Standard and Enterprise CAL, having quite significant differences. To use an Enterprise license you also need to purchase a Standard CAL. The differences in CAL features in Exchange 2016 are shown in the table below:
| | | |
| --- | --- | --- |
| Feature | Standard   CAL | Standard   CAL + Enterprise CAL |
| E-mail, calendar, contacts and tasks | Yes | Yes |
| OWA (Outlook Web App) | Yes | Yes |
| Outlook applications and Outlook on the web | Yes | Yes |
| Site mailboxes | Yes | Yes |
| Role-based access control (RBAC) capabilities | Yes | Yes |
| Journaling | Per database | Per user |
| Journal decryption | No | Yes |
| Unified messaging | No | Yes |
| Retention policies | Default and custom | Default and custom |
| In-Place Archiving | No | Yes |
| Multi-mailbox search | Yes | Yes |
| In-place hold | No | Yes |
| Data loss prevention (DLP) | No | Yes |
| Information protection and control: transport protection rules, Outlook protection rules, Information Right Management search | No | Yes |
| Mobile device management policies (Exchange ActiveSync) | Default | Extended |
In addition, Enterprise CAL can either support some services (Exchange Online Protection, cloud DLP in Office 365) or go without this support.
The methodology for calculating the required number of CAL licensing, see the article: Calculating the number of CAL in Exchange Server 2010/2013/2016
Tip. Using Outlook to connect to Exchange also requires at least MS Office / Outlook 2010 license.