Most Windows administrators even woken up in the middle of the night are able to tell which Group Policy section is used to set proxy server settings for Internet Explorer. It should be reminded that Internet Explorer parameters (including proxy server configuration) are set using Group Policy Editor (gpmc.msc). The necessary policies are located in the user GPO section: User configuration –> Policies –> Windows Settings –> Internet Explorer Maintenance.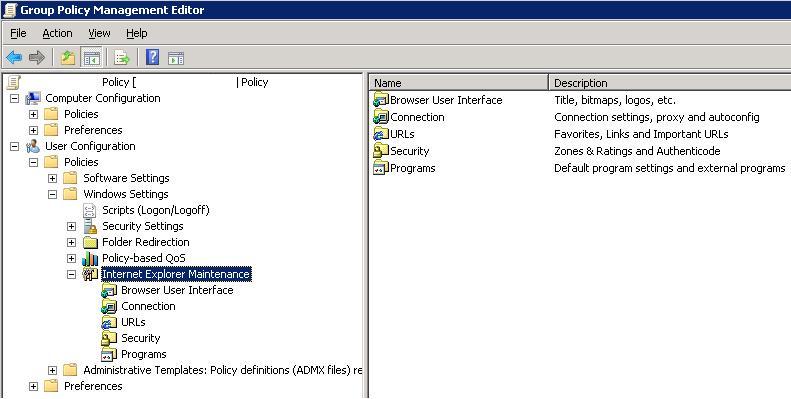 However, in Windows Server 2012 / Windows 8 Microsoft has decided to make their users surprised and to completely removed the Internet Explorer Maintenance section from the Group Policy Editor.
The familiar Internet Explorer Maintenance (IEM) section of the GPO also disappeared in Windows 7 / Windows Server 2008 R2 after you install Internet Explorer 10 or IE 11.
How does Microsoft engineers suggest further define the browser settings (including proxy server) for Internet Explorer? As it turned out, now it is possible to do using GPP (Group Policy Preferences).
So, in the GPO Editor console (Group Policy Management Console) open User Configuration -> Preferences -> Control Panel Settings -> Internet Settings. In the context menu, click New -> and select the IE version, which settings are to be determined in the policy.
The settings of the following IE versions are available:
Internet Explorer 5 and 6
Internet Explorer 7
Internet Explorer 8 and 9
Internet Explorer 10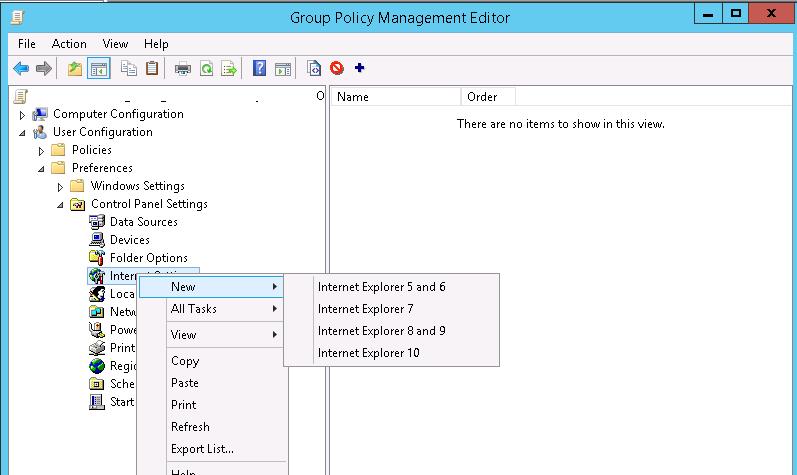 Create a new policy for IE 10 (and later).
As you can see, the IE settings configuration has become more convenient. The IE settings in the Group Policy Preferences repeat the settings tabs for any compatible IE version.
Specify the home page (General -> Home page).
Specify the proxy server (Connections ->Lan Settings). Check Use a proxy server for your LAN, and specify the IP/proxy server name and the connection port in the corresponding Address and Port fields.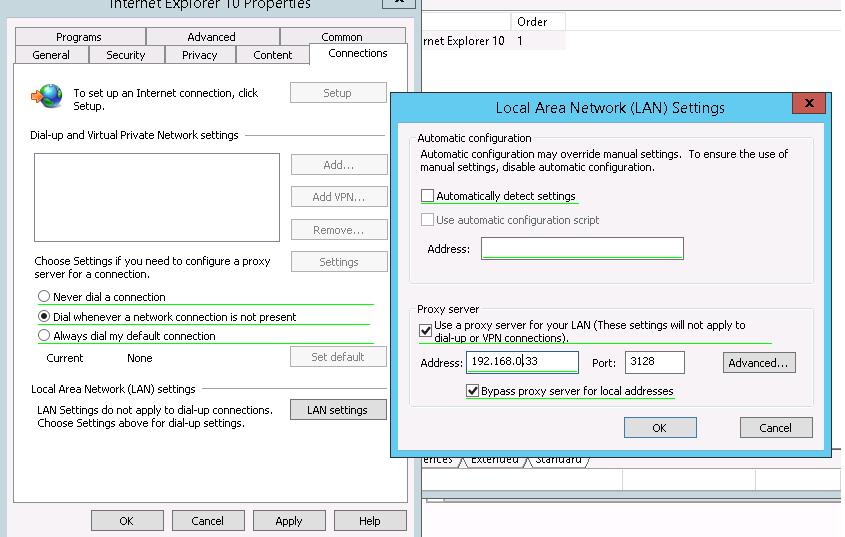 So, let's summarize: the IE settings, starting from IE10, are no longer specified in the Internet Explorer Maintenance section of Group Policies. You have to use Internet Settings with a new interface in the Group Policy Preferences instead. For each version of the IE will have to make their individual settings GPP.