Faced with such problem: when you connect  any external USB hard disk /  flash drive the system doesn't assign any letter to it. I. e. the disk appears in the Device Manager, but does not appear in Windows Explorer. To make the disk available in the system, a letter has to be assigned to it manually every time in the Disk Management console, that becomes annoying. It seems that some feature of automatic detection of partitions on the external hard disks fails.
How to solve this problem?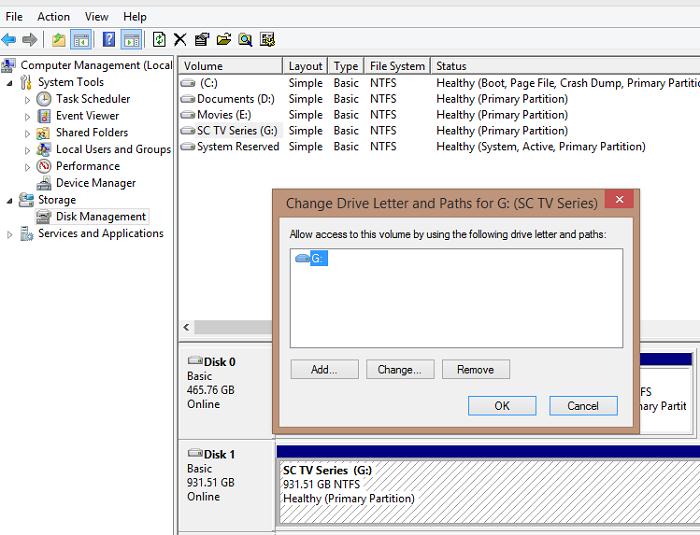 First of all, make sure if the Virtual Disk service is running. You can check the status of this service in the services management console (services.msc).
Or from the command line:
SERVICE_NAME: vds
TYPE               : 10  WIN32_OWN_PROCESS
STATE              : 1  STOPPED
WIN32_EXIT_CODE    : 0  (0x0)
SERVICE_EXIT_CODE  : 0  (0x0)
CHECKPOINT         : 0x0
WAIT_HINT          : 0x0

If the service is stopped, start it from the graphical snap-in or this way:

Check if the problem persists. If it does, make sure if the automatic mounting of new volumes is enabled.
Note. When the automount is enabled, Windows automatically mounts file systems of new disks connected to the system and assigns disk letters to the partitions. If the automount is disabled, Windows detects new disks, but doesn't automatically mount them or assign any letters to the new volumes.
Open the command line with the administrator privileges and run the following commands:
Within diskpart, make sure if the automatic mounting of new volumes is enabled:
Automatic mounting of new volumes disabled.
As we can see, the automatic mounting is disabled. Let's enable it:
DISKPART

>

 automount enable
Automatic mounting of new volumes enabled.
Exit diskpart
Leaving DiskPart...


Note. By the way, automount is also responsible for assigning the same letters to the partitions on the external drive as they were during the previous connection (if these letters are not busy). To clear the saved associations, use the command DISKPART>automount scrub 
Restart your computer and verify if the letters are assigned to the external drives.