Beginning from Windows 7 / Windows Server 2008 R2, when you install Windows with the default settings to an unformatted disk, apart from the system partition (disk C:\), an additional service partition with the size of 100 MB is created. It is called System Reserved. A letter is not assigned to this partition, and most users even doesn't know anything about this hidden partition.
What is System Reserved used to? The Boot Configuration Data store (BOOTMGR file) and BitLocker encryption service data  (if used) are stored here.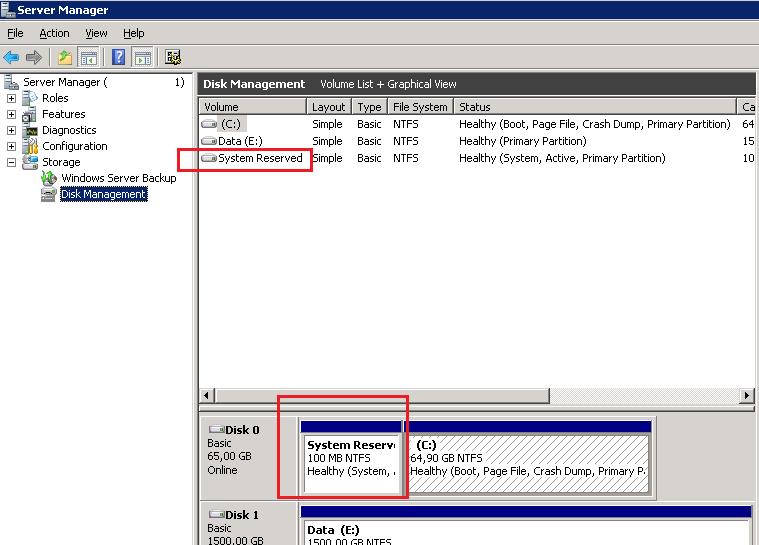 Here is what the contents of System Reserved looks like: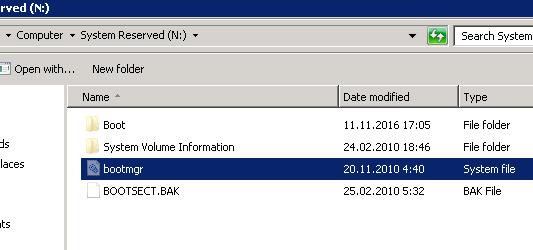 Note. In case if you create a disk partitions before installing Windows, the installer will not create the 100 MB partition, but will place Boot Manager  configuration file on the same partition on which Windows is installed.
If on some reason System Reserved partition has been deleted, Windows won't boot with the error "Operating System not found" since the boot partition with the bootloader configuration is missing.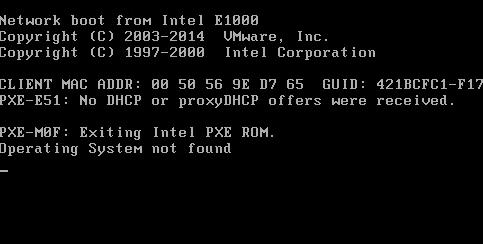 You can ensure that the System Reserved partition is not available if you boot from any installation/boot Windows disk. (In our case, it has been Windows Server 2012 R2 installation disk).
On the installation screen, press Shift+F10 and run diskpart, then display the list of volumes:
list volume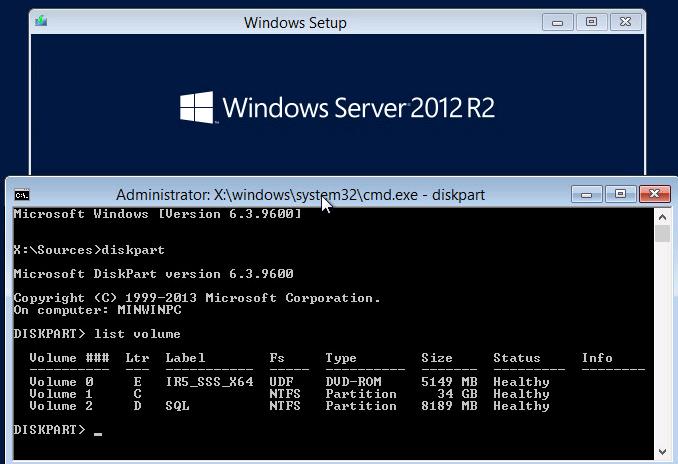 As you can see, System Reserved is missing, and of course, the system cannot boot from the disk.
In this case, to restore your system, you need to recreate the bootloader configuration. But in order not to create the 100 MB System Reserved partition, the configuration file bootmgr can be recreated on a system drive C:\. To do it, in WinPe command run the following commands. Place the boot environment files on drive C:\ and specify the path to Windows directory:
bcdboot c:\windows /s c:

If successful, the command will return Boot files successfully created.
bootrec /fixmbr

Tip. If the error "Element not found" appears, try to make system partition active using diskpart (described in the next step).
Then make C:\ partition active. To do it, execute the following commands (you may have different disk and partition numbers, be attentive):
diskpart
list disk
select disk 0
list partition
select partition 1
active
Tip. You should see the message "DiskPart marked the current partition as active"
exit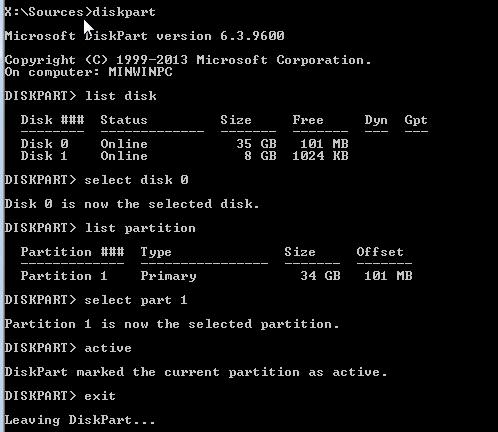 Then run these commands one by one:
bootrec /fixboot
bootrec /rebuildbcd

The second command will scan all disks and try to find installed Windows copies (Scanning all disk for Windows installations). In our example, the OS has been found in c:\Windows. The system will ask to add these Windows copies to the boot list (Add installation to boot list?). Approve it (Y).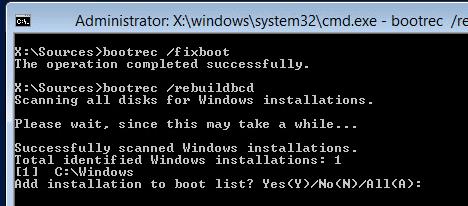 Restart your computer and make sure that Windows is booted correctly. Make sure that bootmgr file is present in the root of drive C:\.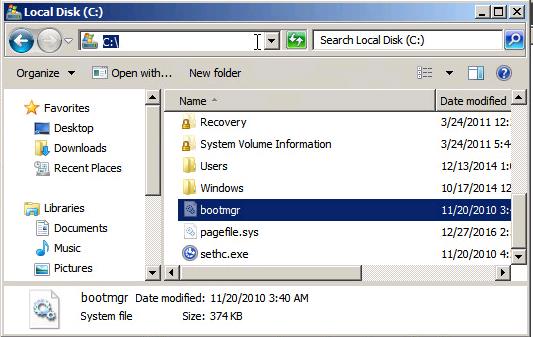 Tip
. The operations on manually fixing of the Bootloader configuration in the UEFI systems is a bit different and described in detail in the article
How to repair the EFI bootloader
This manual also may be used to transfer Windows Bootloader configuration to different drive if the System Reserved partition is removed deliberately, when you want the system to be completely located on one partition (It is convenient from the point of view of some backup and disk management tools.)